Music is something that unites everyone in this world. Be it Tomorrowland's Day-Glo EDM to the Burning Man music festival at the Black rock desert, you cannot stop yourself from going to these places. We listed 10 such music festivals, that you should definitely attend if you are a music enthusiast.
This article lists down all the major music festivals in different continents.
#1. Field Day
If you are a music lover and like craft beer, it is a paradise for you. An annual village fest called Mentality is hosted. The area was extended to include its own musical line-up, in 2009. Mumford & Sons, Toumani Diabaté and Malcolm Middleton are some of the artists who perform in this much-awaited music festival.
---
#2. Green Man
Green Man is an independent music and arts festival held annually in mid-August in the Brecon Beacons, Wales since 2003.  PJ Harvey, Ryan Adams, Future Islands, Angel Olsen, Conor Oberst, Julia Jacklin and The Big Moon are some of the artists performing. The event is to be organized in the month of August.
---
#3. Ultra Music Festival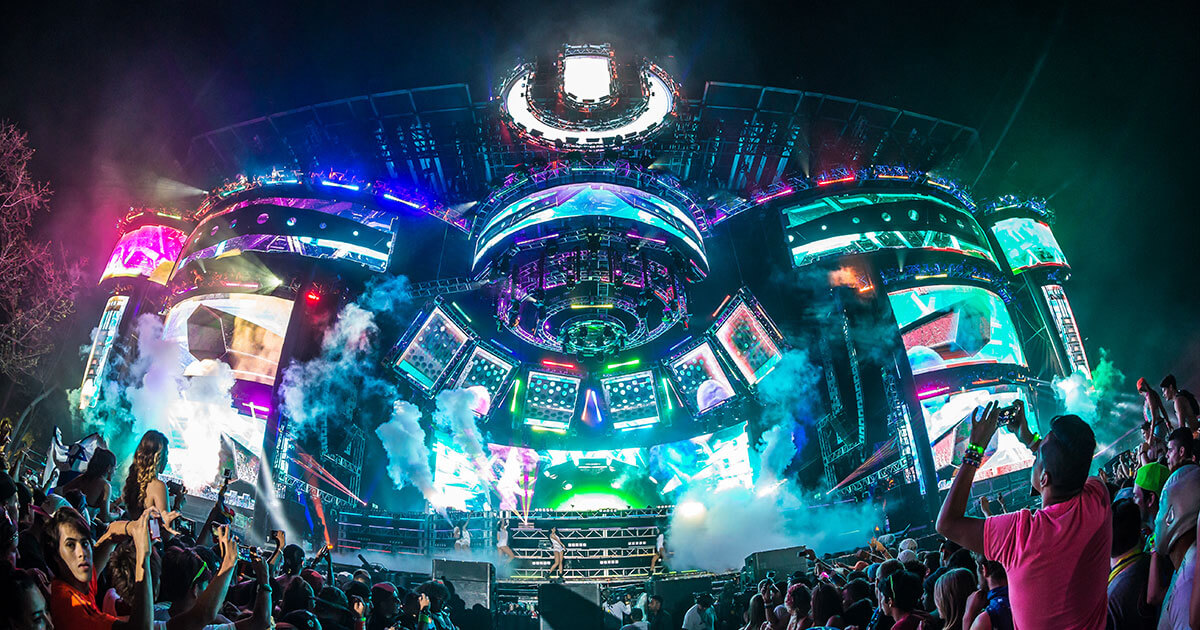 Ultra Music Festival is one of the most popular music fests in Florida, USA.  Ibiza, Spain; Seoul, Korea; Tokyo, Japan; Hvar and Split, Croatia; Singapore, Singapore; Rio de Janeiro, Brazil; are some of the many locations.  March 23–25, 2018 is the proposed date for Ultra Music Festival.
---
#4. Bestival
Bestival is another such crazy festival in Southern England. It has been active from the year 2004.  Rob da Bank, DJ and record producer with his wife Josie organize this event . Initially Bestival attracted 10,000 people, that grew upto 55,000 in 2010. It also won 'Best Major Festival' at the 2015 UK Festival Awards.
---
#5. Meadows in the mountains
Organized in the Rhodopes Mountains in Bulgaria, it is a commune with nature to a blissful soundtrack of after-hours house, disco, and techno. Appearing on those stages are all kinds of live bands: funk, dub, alternative and jazz and, of course, the obligatory earnest men with acoustic guitars.
---
#6. Burning Man
Burning man is organized in the state of Nevada. An annual festival organized at Black Rock City, which is a temporary city erected. As a community, the burning man explores various forms of artistic self-expression, for the pleasure of all participants.
---
#7. FYF Fest
Organized in Los Angeles, USA FYF Fest is putting the buzziest names in SoCal punk, underground dance, garage, metal and minimalist electronic in the mix. In 2004 Sean Carlson started his own music fest and named it Fuck Yeah Fest, because he was bored of big concerts.
---
#8. Magnetic Fields
Rajasthan is known for its granderur. The music festival is organized in a Rajasthani palace outside of the pink city of Jaipur. Magnetic Fields is an oppulent experience with e stages set in and around the grounds. The line-up of artists contain international artists and artists from India.
---
#9. Tommorowland
Held in  Boom, Belgium is an Electronic Music Festival, it was first held in 2005. Tomorrowland sold out days before the event. with a record attendance of 120,000 visitors over two days. The whole experience of Tommorowland is one of the best experiences! From receiving the tickets to going to the festival.
---
#10. St. Jerome's Laneway Festival
 It was 2005 when Jerome Borazio and Danny Rogers decided to do something so that the summers in Melbourne. The idea will be far better with live music and DJs playing from all over.