September in Bangalore is an exciting time for music enthusiasts and party animals. We have a number of concerts lined up at every weekend. Take a quick glance and them.
1) Flipknot_Kerosene Club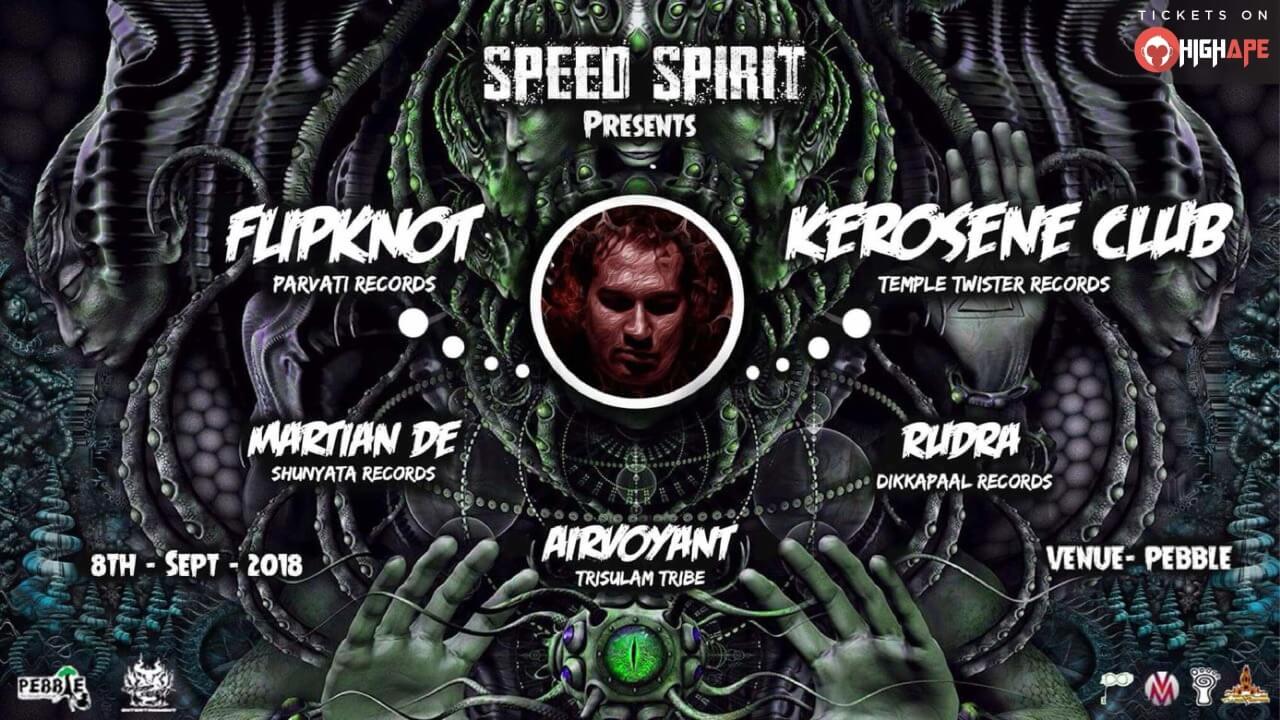 Fans of psytrance need little introduction about Brian Fernandes, India's most respected composer/DJ in the psytrance genre. His music has had a spectrum of effects on people- while they have danced and grooved, some have also been lost in meditation. Brian Fernandes will be performing as both his alter egos- Flipknot and Kerosene Club. Martian De, Rudra and Airvoyant will also be performing alongside. This concert is going to be one full of versatile trance tunes, from dark and quirky sounds to up lifting groovy numbers, and a rumbling bassline. Sign up for non stop dancing among a tribe of psytrance enthusiasts, in serene states of consciousness!
When: Saturday, 8th September, 6 pm onwards
Where: Pebble, The Jungle Lounge
Click here for passes and more details
2) Unite for Kerala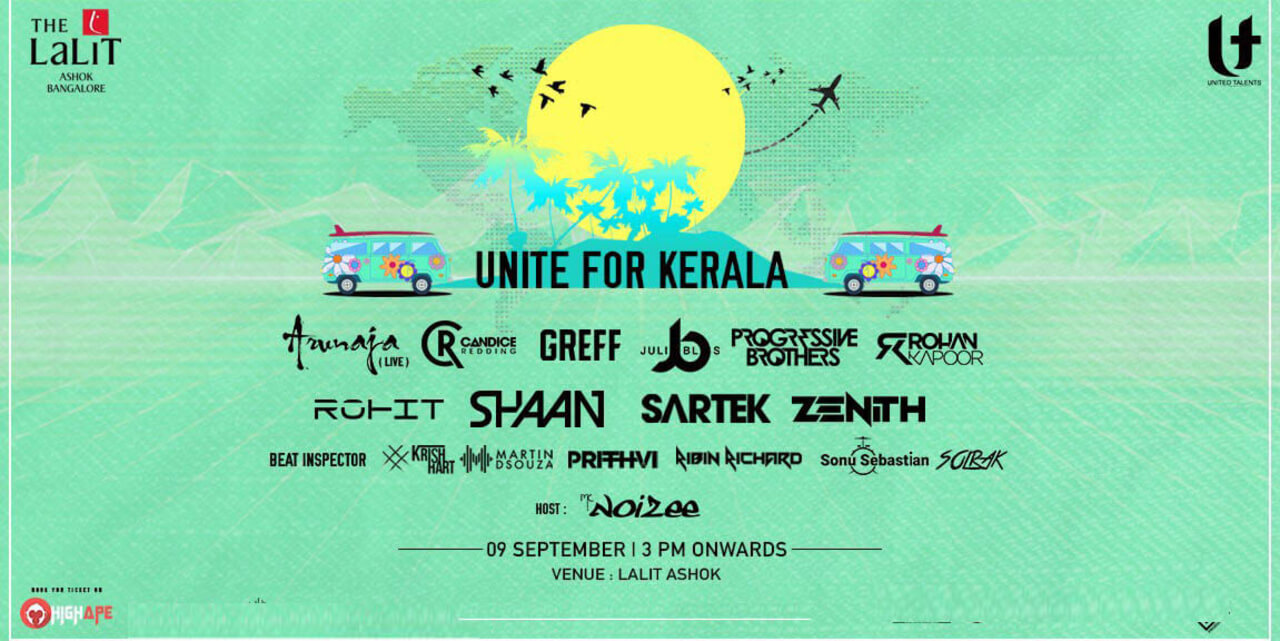 A fund raiser concert for the flood victims of Kerala. The evening will see an amazing line up of artists: Shaan Sartek, Progressive Brothers, Candice Redding, Julia Bliss, Rohan Kapoor, Arunaja, Zenith and many more, performing at the lawns of the beautiful Lalit Ashok Hotel. The amount raised by the tickets will be donated to those struck by the catastrophe. Tune in for a fun evening and to do your bit for those in need.
When: Sunday, 9th September, 3 pm onwards
Where: The Lalit Ashok Hotel
Click here for passes and more details
3) PSYtribe- A Principle of Unity


Psytrance seems to be Bangalore's jam for the month! This time, PSYtribe brings to you Shugi Born, for the first time Bangalore, all the way from Israel. Shugi is a celebrated psytrance artist of the Boom Shankar fame. The lineup also includes Projekt 3, Airvoyant, Rudra and Zanderdok, each better than the other. PSYtribe is much more than just a concert, it is an experience that you wouldn't want to miss out on!
When: Friday, 14th September, 7 pm onwards
Where: Pebble- The Jungle Lounge
Click here for passes and more details
4) EVC 365 Pablo & Krish Hart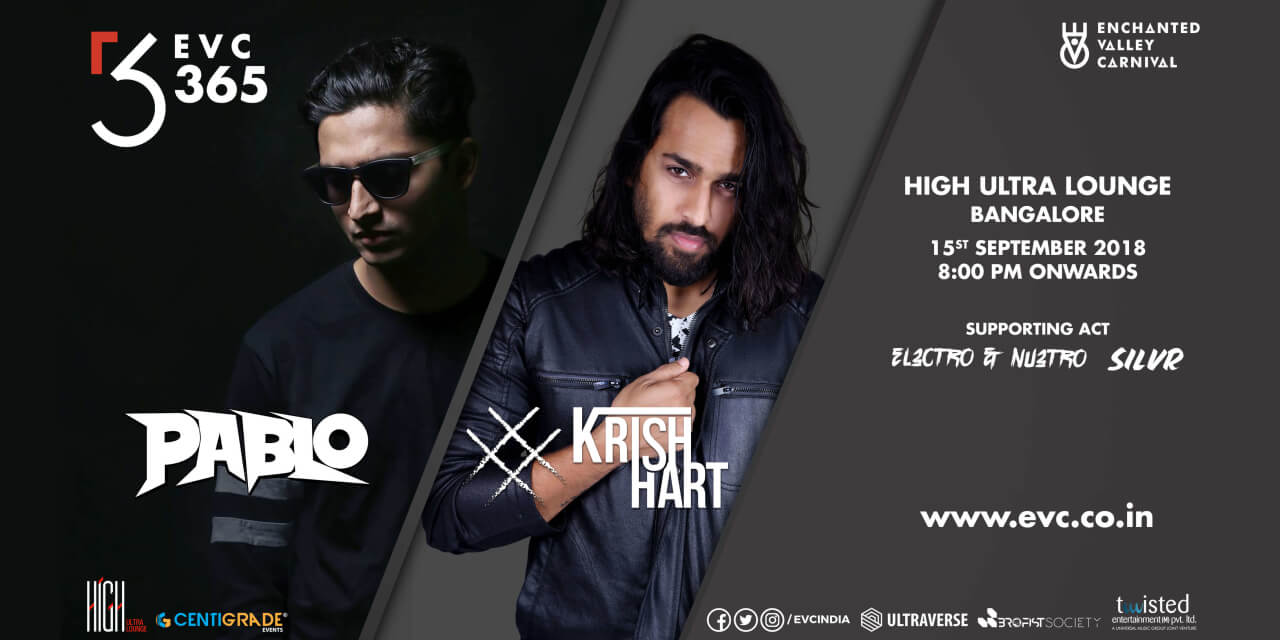 The Enchanted Valley Carnival has been touring India for the past couple of years and captivated us with its music. Apart from being the first ever music festival in Asia to have a fully fledged campsite, it aims to bring together diverse artists on one platform. This weekend, it is finally Bangalore's turn to groove and lose itself in the music of DJ Pablo and DJ Krish Hart. The line up also includes Electro & Neotro, DJ Silvr. Ladies and couples enjoy a free entry! Lit EDM mixes and some unforgettable memories coming your way!
When: Saturday, 15th September, 8 pm onwards
Where: High Ultra Lounge, Malleshwaram
Click here for passes and more details
5) Dannic India Tour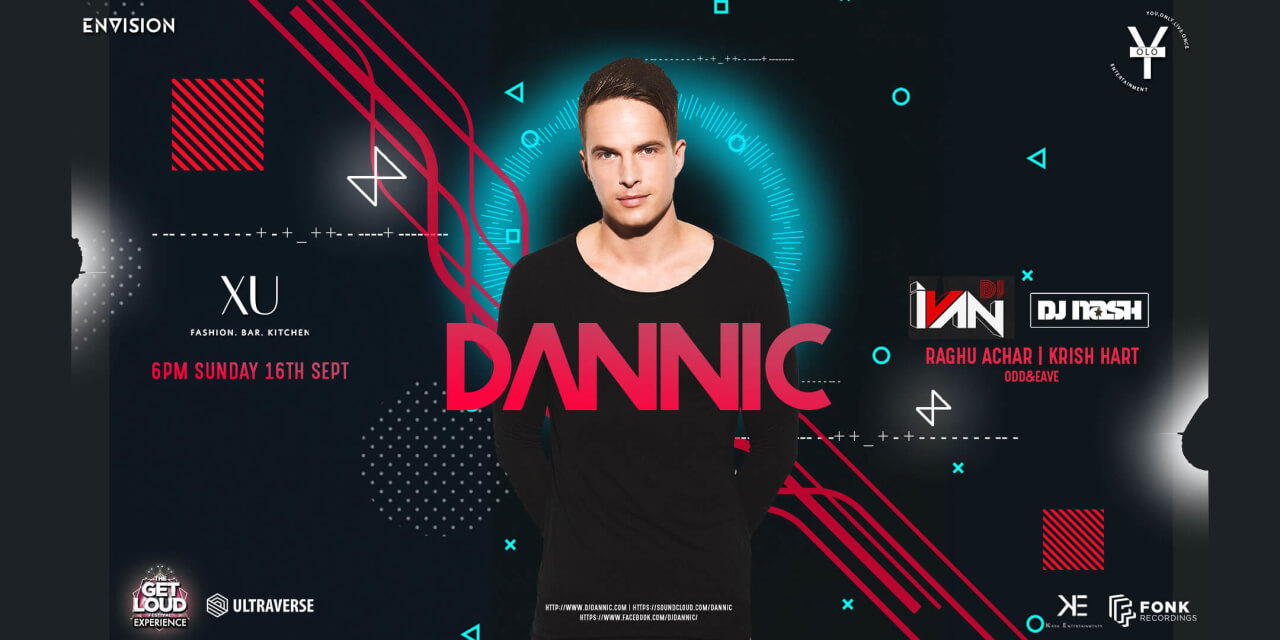 EDM fans, this is your chance to catch DJ Dannic live in action. He brings his music all the way from the Netherlands, home to Hardwell and Tiësto. We also bring you an amazing lineup: DJ Ivan, DJ Nash, DJ Raghu Achar, Krish Hart, ODD&EAVE. This concert is not for the faint hearted, it is going to be full of insane mixes and energy packed crowds!

When: Sunday, 16th September, 06:00 pm
Where: XU- Leela Palace
Click here for passes and more details
6) Bongo Utsav 2018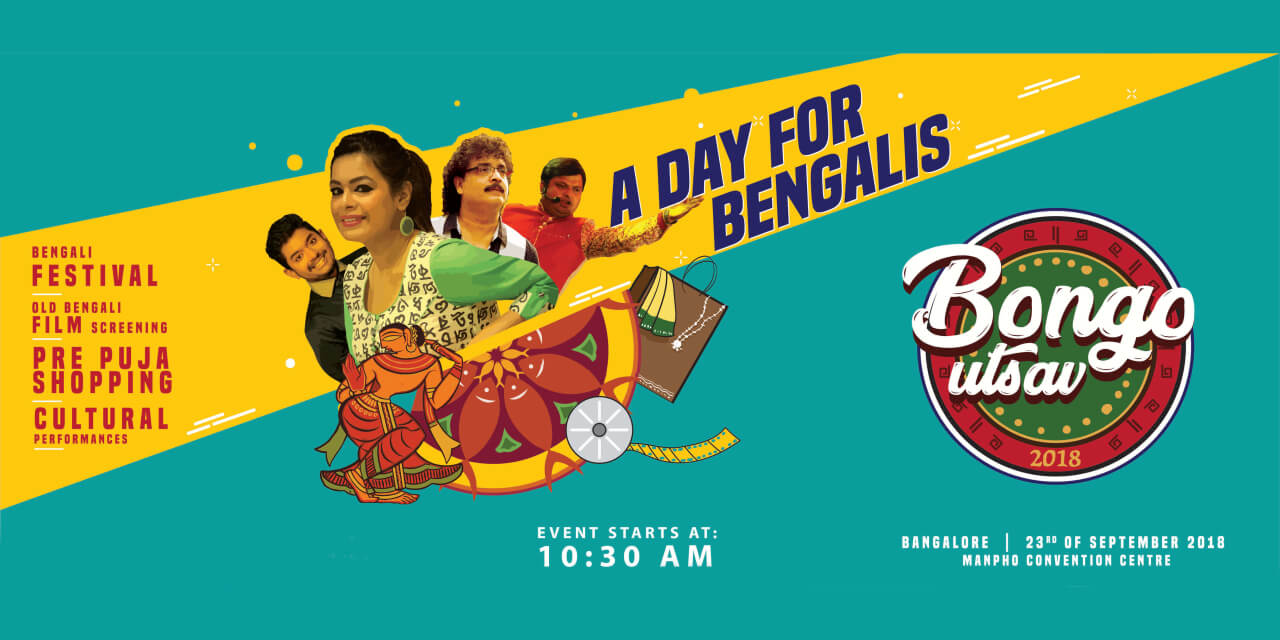 If you are craving the beauty of the sublime state of Bengal, here is Bengal served to you on a platter. Bengali music has touched hearts, whether or not of Bengalis. From Rabindra Sangeet to Old Bengali melodies, we have artists lined up to warm our hearts with beautiful music. The line up includes: Iman Chakraborty (Rabindra Sangeet & Bengali Folk), Shovan Ganguli (Old Bengali Melodies) and Somya Bose (Adhunik Bengali Songs). This wholesome event will also include cultural performances, screenings of old Bengali films followed by a panel discussion and of course, to soothe your craving: Bengali food!
When: Sunday, 23rd September, 10:30 am
Where: Manpho Convention Center, Hebbal
Click here for passes and more details
7) Beats Campus ft Prakriti& Sukriti Kakar and DJ Zaeden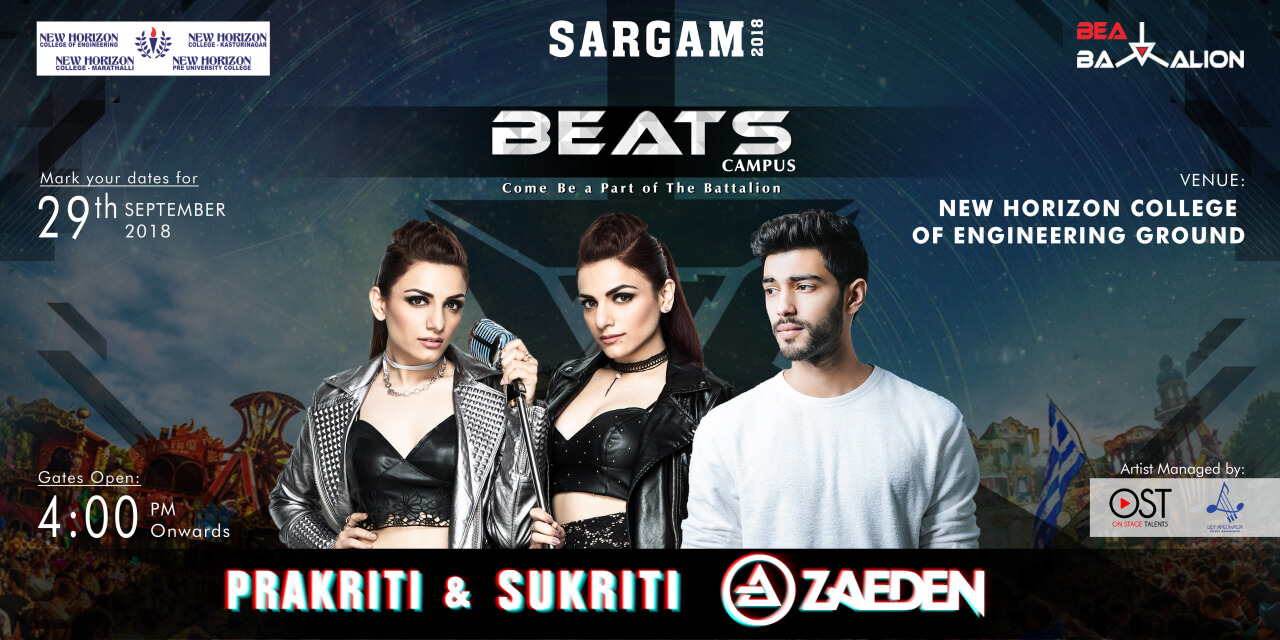 New Horizon College of Engineering brings to you Beats Campus, and this year, they are bringing out the big guns by hosting concerts with highly celebrated artists. DJ Zaeden is the youngest Indian DJ to have performed at the Tomorrowland Festival, his mixes always leave the crowd grooving and cheering. The twins, Prakriti& Sukriti Kakar, are both Bollywood playback singers, of the Dil Dhadakne Do fame.
When: Saturday, 29th September, 04:00 pm
Where: New Horizon College of Engineering, Bellandur
Click here for passes and more details
Stay tuned and keep your calenders for the next month, we have the much awaited Sunburn 2018, Bryan Adams and Armaan Malik visiting us soon. October's not looking bad at all!