18th February, 2017
Top 4 Reasons Why Holi is the Best Time to Mingle. Find out How
If you an introvert and love spending time alone, Holi is the best time for you to go out of your comfort zone and make new friends. There may be times when you are grumpy about your introversion, and this time you can socialize with as many people and come out of the awkward social handicap zone. Here is the list of things to do to enjoy Holi.
Meet and Greet new people, join them and play Holi together. Holi is a festival that strengthens bonds between people and celebrating Holi together brings the sense of togetherness. You can celebrate Holi in clubs where you can meet a lot of new people. If you are in Bangalore and looking for a Holi party
click here
.
Holi is a break from the monotonous life and brings energy and vigor in our day to day lives. We are very busy in our day to day lives and we don't get time for our friends. Holi is the time to meet them and cherish the happy old times. Holi also has its own fun as you meet a different kind of friends. You may like them, hate them but you cannot ignore them. Of them, the most annoying one is the one who greases you like anything and ensures you look hideous 1-week post-Holi. Another reason why Holi is the most awaited festival because it is associated with good food and drinks.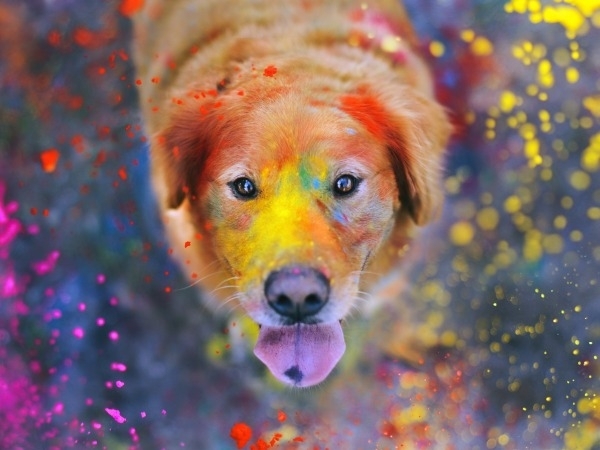 Enjoy but be aware of celebrating Holi responsibly. You may find people putting colors on stray animals. You should ensure that you don't harm any animal as the synthetic colors harm them.
Water Scarcity is the biggest problem in many areas. But, it is necessary to celebrate our festivals as well. So, it is suggested to celebrate Holi collectively as it ensures less water wastage. Also, activities like rain dance ensure drums of water are not wasted. Rather sprinklers are used and with less water wastage more people can enjoy. Here are the
lists of Holi parties in Bangalore
where you can enjoy rain dance.
Use organic colors and save yourself from the harmful effects of chemicals. Also, Holi celebration is incomplete without Thandai. Also what could be could be better than DJs playing your favorite tracks and all you have to do is enjoy and make this Holi a day that will be remembered throughout your life. If you are looking for such kind of Holi parties in Bangalore,
click here
.