Who doesn't love the great outdoors- let's rephrase that, who doesn't enjoy food in the outdoors? To unwind on your own, with a book and some tea, or to spend an evening chatting away with old friends, watching the sunset and feasting on waffles and strawberries, or better yet- romantic nights and wine, under a star studded sky? The more a cafe is in sync with the scenery around, the more we like it. Outdoor cafes have always been associated with a degree of romanticism, and spending an evening at such a place is pure bliss. Take a look at some of our favourite outdoor cafes around the city.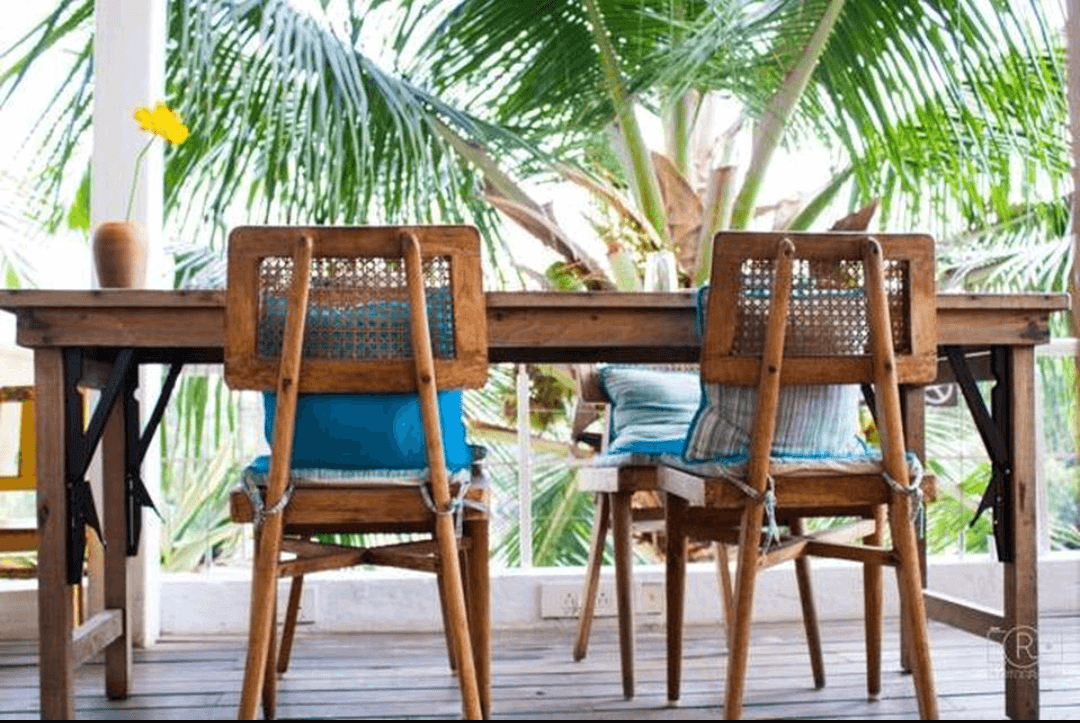 1) Om Made Cafe
Om Made Cafe is perhaps the most picturesque cafe in Koramangala. Foregrounding a hauntingly beautiful sky, often painted in hues of pink and blue, the tranquility that you get here is addictive. It is pure bliss when the occasional live music is played. Enjoy pitchers of sangria and some delightful pasta here, and don't forget to spam your instagram feed with pictures of the beautiful ambiance.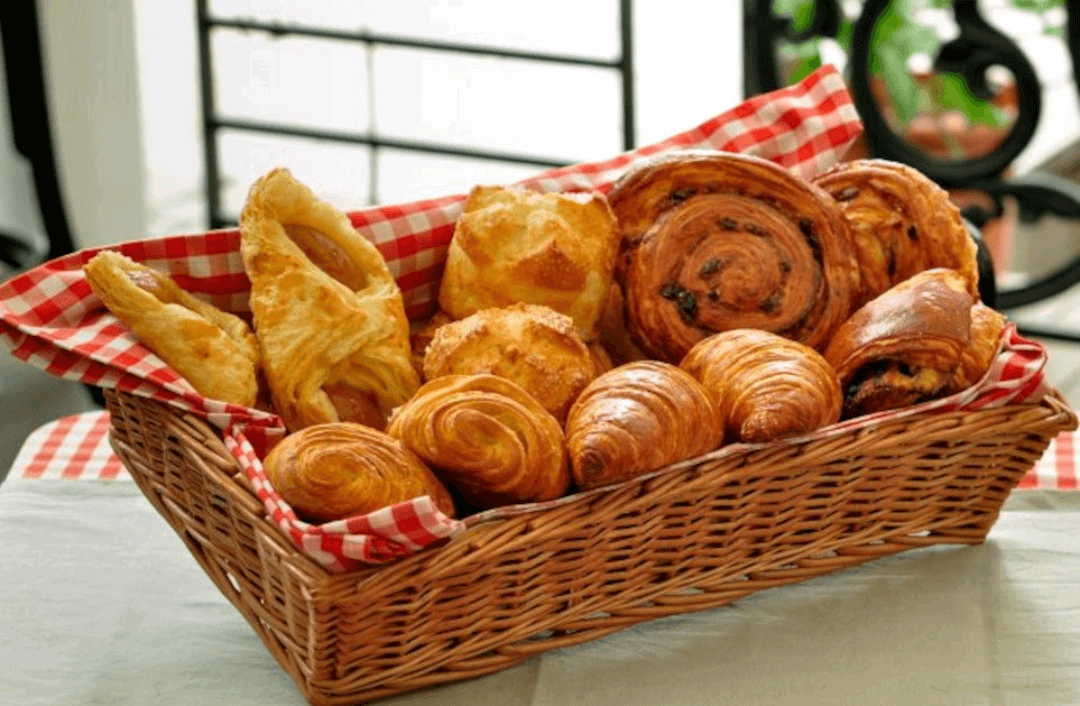 2) Cafe Noir
Savouring a hot cup of coffee and some creme brulee here is a picture right out of a French classic. The beautiful view from the terrace of UB City, combined with the uptown decor of the cafe, only gets better when the scrumptious European cuisine melts right into your sweet tooth. They have an impressive collection of wines, not to miss out on, are the eclairs and the tiramisu.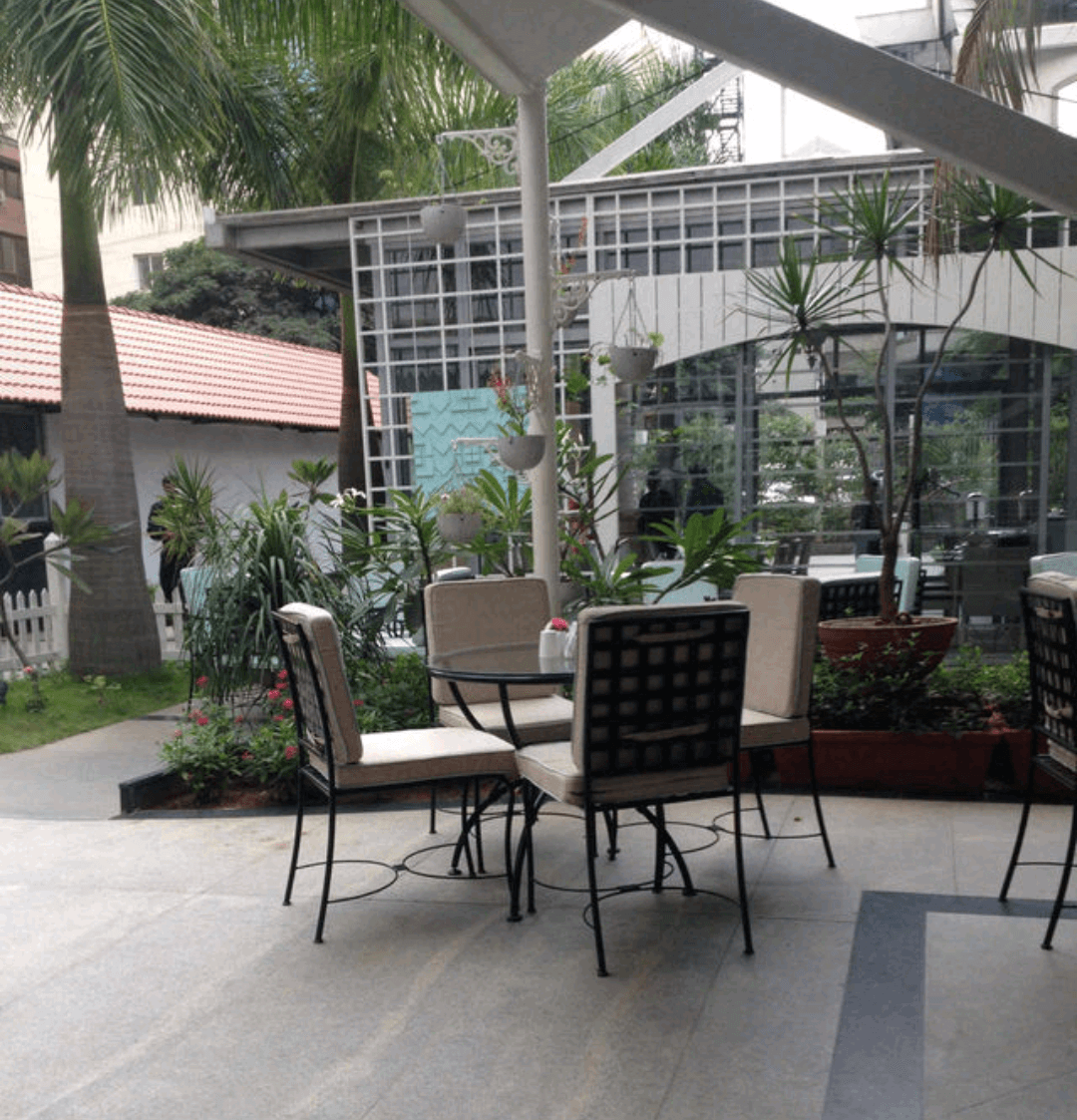 3) The White Room
Church Street is full of high spirited pubs and crowded bars, the White Room is an oasis of quiet for the insightful, introverted tea enthusiast. With patio furniture and pretty flowers lining the corridors, an intimate vibe rules the place. You can sit here for hours in undisturbed silence and read your novel or have some quality conversation with your friends over some good food. The tea is served in teapots and little kettles and sugary cookies, the very English charm is unmissable.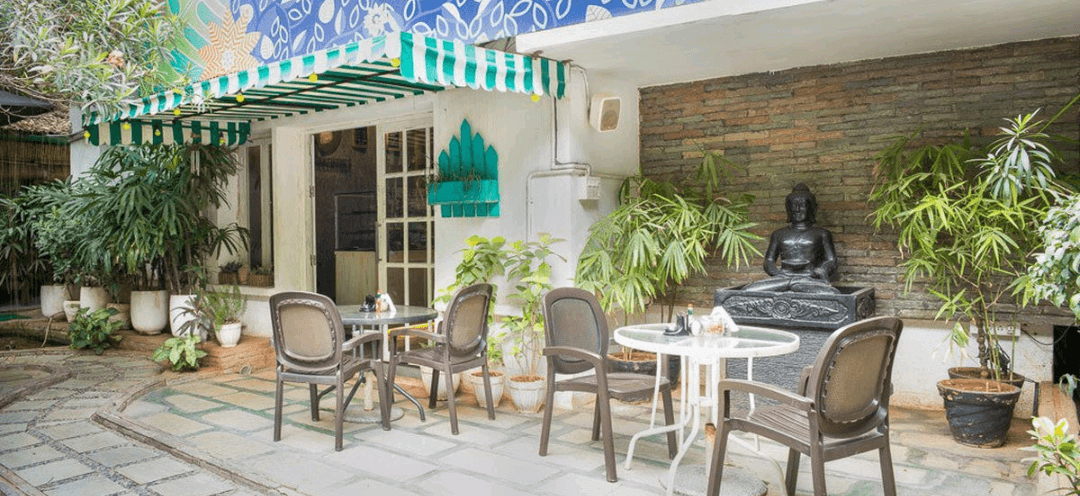 4) Green Theory
Green Theory is tucked away in the quieter Convent Road, but usually has a lively ambiance. The pretty decor and the delicious food heighten the experience. The place serves vegetarian food only, but every last bite is sinful, indeed. The sizzlers and the cheesy pizzas are favourites, but the aromatic collection of teas are to die for!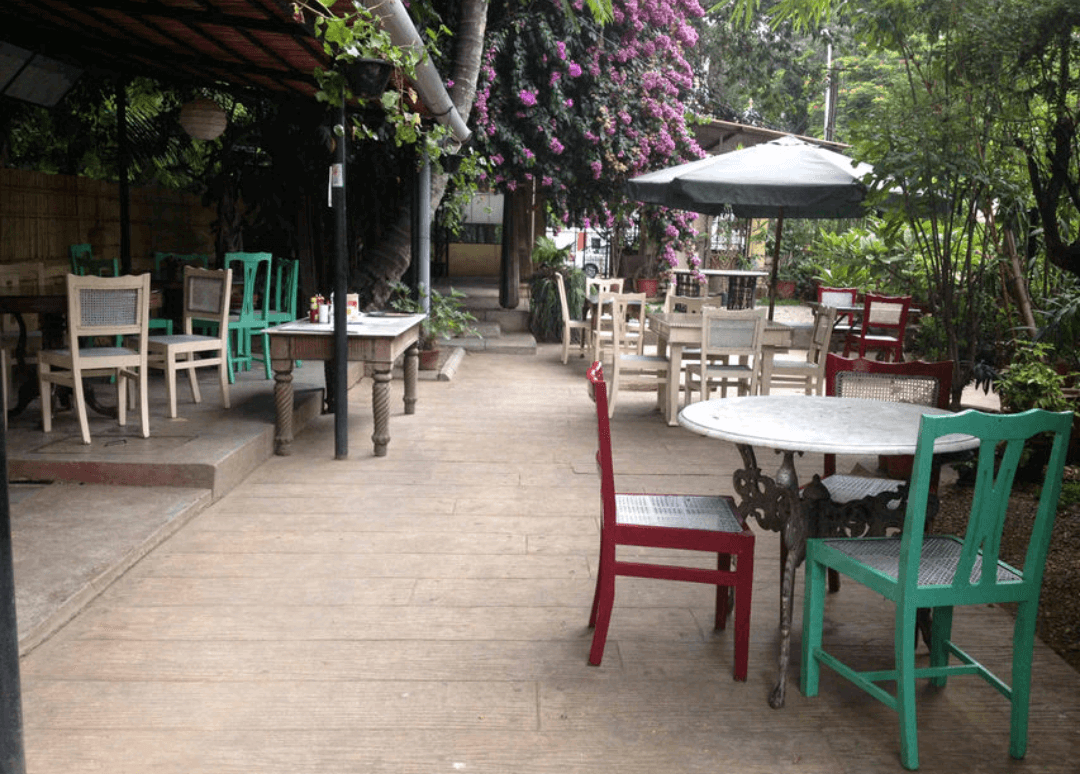 5) The Rogue Elephant
Take your date out to the Rogue Elephant if you want to sweep them off their feet with romance. Bougainvillea flowers decorate the little stretch for outdoor seating. The cool breezes and oldworld charm of Basavangudi combined with the delicious Italian and continental food makes for a state-of-the-art dining experience.
The city is crawling with pretty cafes, we're sure there's more to it. Tell us your favourite cafes in the comment section and tune in for more!