Complete Profile
A complete profile get more messages
Quick Login
---
LIVE THE NIGHT
Discover new and amazing experiences nearby
Quick Login with OTP
---
Enter your 10 digit phone number
Please enter the OTP to verify your account
Offers are applicable on First Come First Serve basis. Discount and prices might change in : 00 mins 00 secs
7

Handpicked Holi Events & Parties 2019 in Pune

Biggest collection! Get lowest prices & instant booking.
Categories
Congratulations, you just found the page with the best Holi parties in Pune 2019. This is where you can dig in deep to find out whats happening in every nook and corner of the city and spot out the best outdoor and indoor Holi events and parties for a blasting day of fun.These events at some of the top-notch venues in Pune will make sure that your Holi celebration will be something which you have never experienced before!
Upcoming Events & Parties Found in Pune

98 %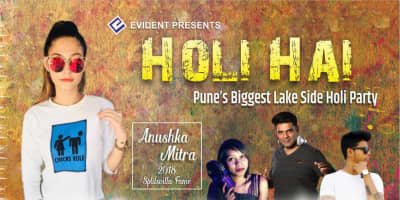 Holi Hai - Pune's Biggest Lake Side Holi Party
Thursday 10:00 AM - K Rock Resort and Restaurant · Kasarsai Dam · Pune



92 %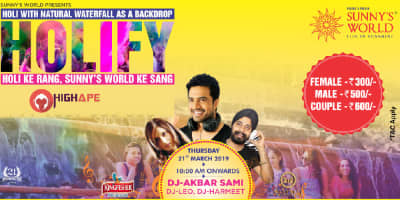 Holify - 2019
Thursday 10:00 AM - Sunny's World · Mumbai Pune Bypass Rd · Pune
Ape's Choice




91 %
Gabbar Ki Holi
Thursday 10:00 AM - Spark Sports, Garve Lawns, Opposite of Kalpataru Estate · Pimple Gurav · Pune



80 %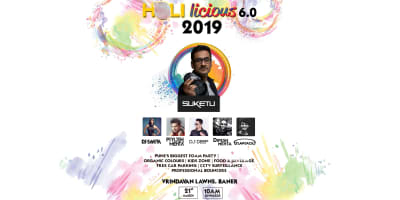 Holilicious 6.0
Thursday 10:00 AM - Vrindavan Lawns · Pashan · Pune



64 %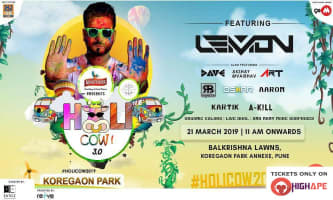 Holi Cow 3.0 ft. DJ Lemon
Thursday 11:00 AM - Balkrishna lawns · Mundhwa · Pune



61 %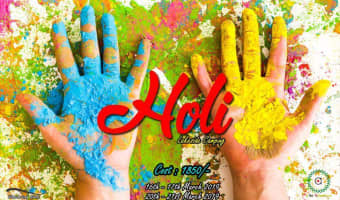 Holi Special Lakeside Camping
Multiple days 03:00 PM - Karjat · Karjat · Pune



56 %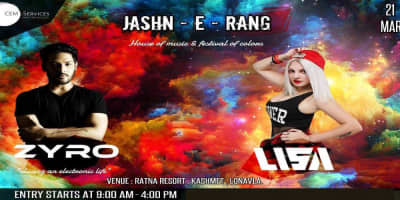 Jashn - E - Rang 1.0 - Holi Bash
Thursday 09:00 AM - Ratnaa Resort · Kamshet · Pune


Whether it's the iconic Holi celebrations of Mathura and Vrindavan or the new age western Holi of Hampi, get a feel of splendid celebrations in Pune as the festival of colors and sparkling madness takes various forms in the city this March.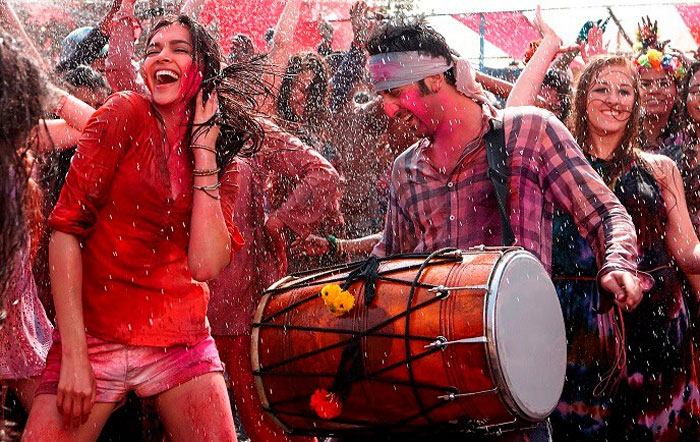 The Holi celebrations across the city, will be transformed into a huge candy store for Holi 2019, where you will get to pick events of all colors, sizes, and flavors. Starting from the best budget and cheapest Holi parties in Pune to the luxurious outdoor Holi parties in 5 star hotels in Pune with wonderful discounts, there is something for everyone. Location doesn't matter as well, at HighApe, one will find bundles of options for best Holi events in all nook and corner of the city.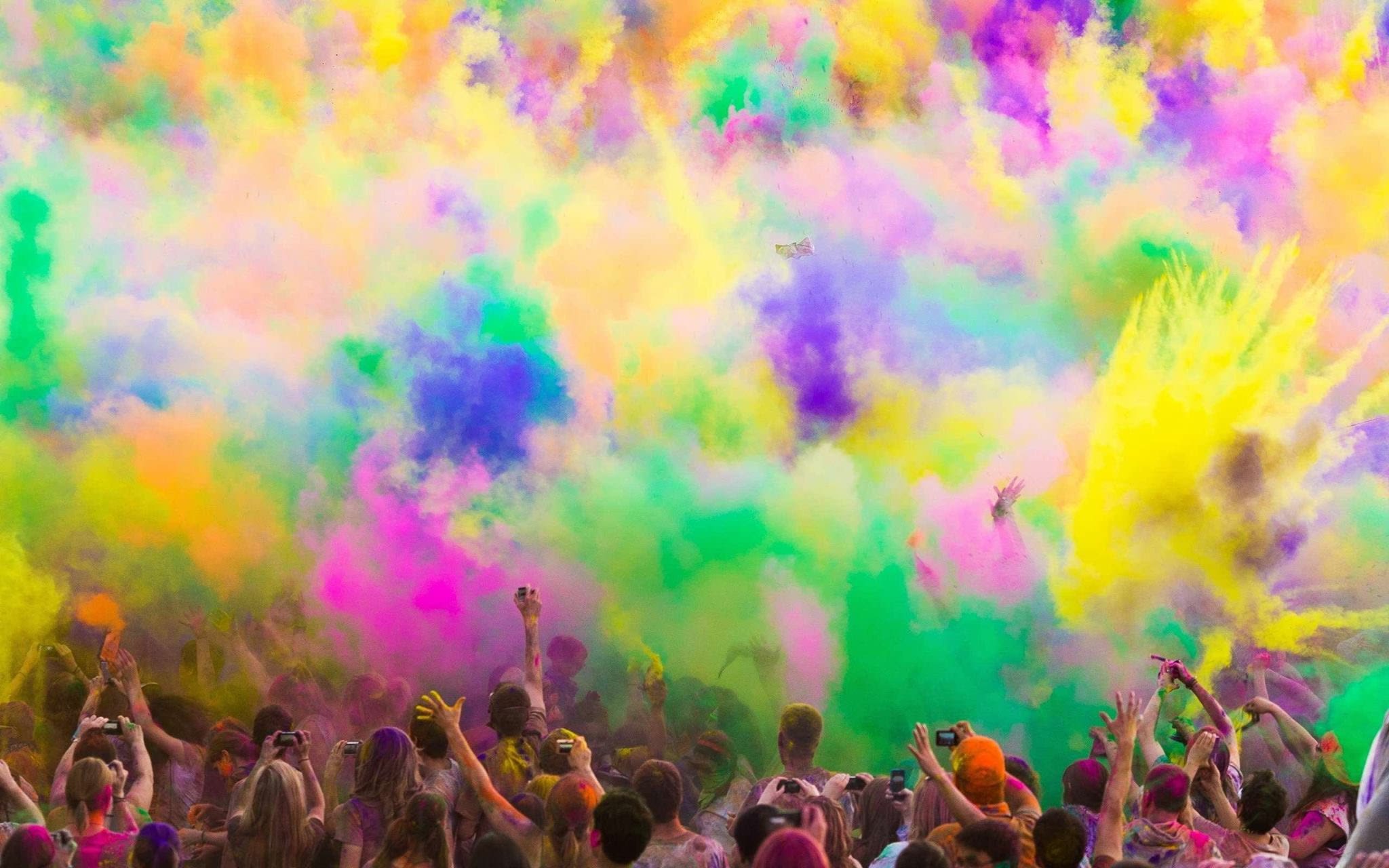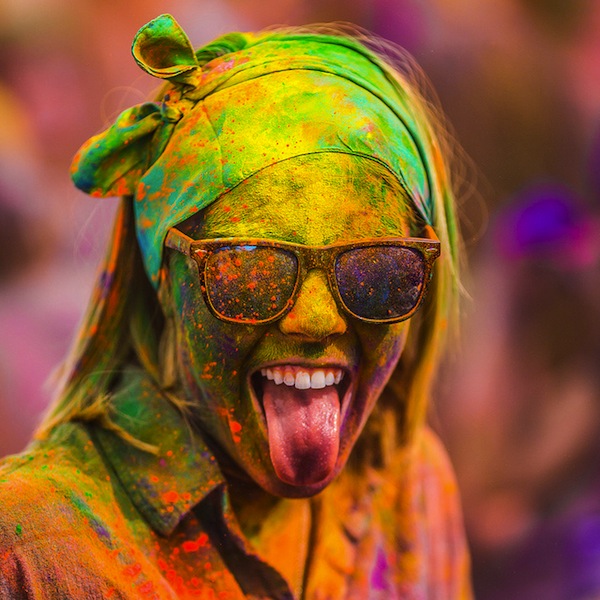 Go on, Tune into HighApe for the most fun Holi parties.